A unique
ticketing
experience
How to transform the business through
a new digital behaviour and identity.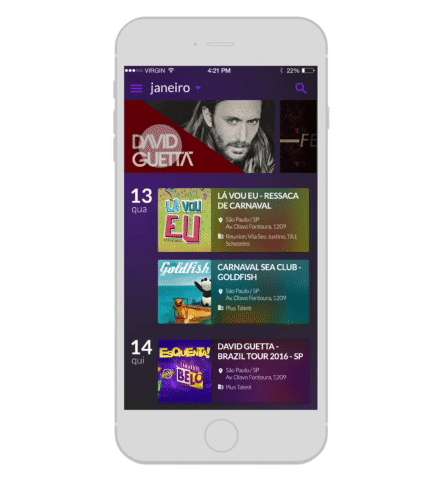 Ticketing experience reimagined.
Sem Hora is a premium market place. It offers convenient shopping for tickets as well as access control for unique events
Its growth, geographically and in number of consumers, required the company to think of ways to stay strong and competitive. Updott identified the opportunity to rethink their overall experience to set new levels for competitors and position themselves as a distinct marketplace.
To recreate their App UX and UI, we first had to go deep in their value proposition to then define their brand strategy and personality, which guided the overall behaviour of the business and their identity.
In the end, from the new brand positioning, we redefined the whole identity from logo to the overall brand system, the App user interface and the digital user experience.

Translucent, generative and
full of luminosity
After a deep immersion in the sector, competitive landscape, benchmarks and understanding the company's core motivation and values, we've detected an opportunity for innovation.
The new brand for Sem Hora was conceived in a colourful, festive, and fun system, making sure to highlight the serious nature of the business.
Born in a digital world, the logo is dynamic and mutant and can be presented in different positions, without losing identity and recognition.